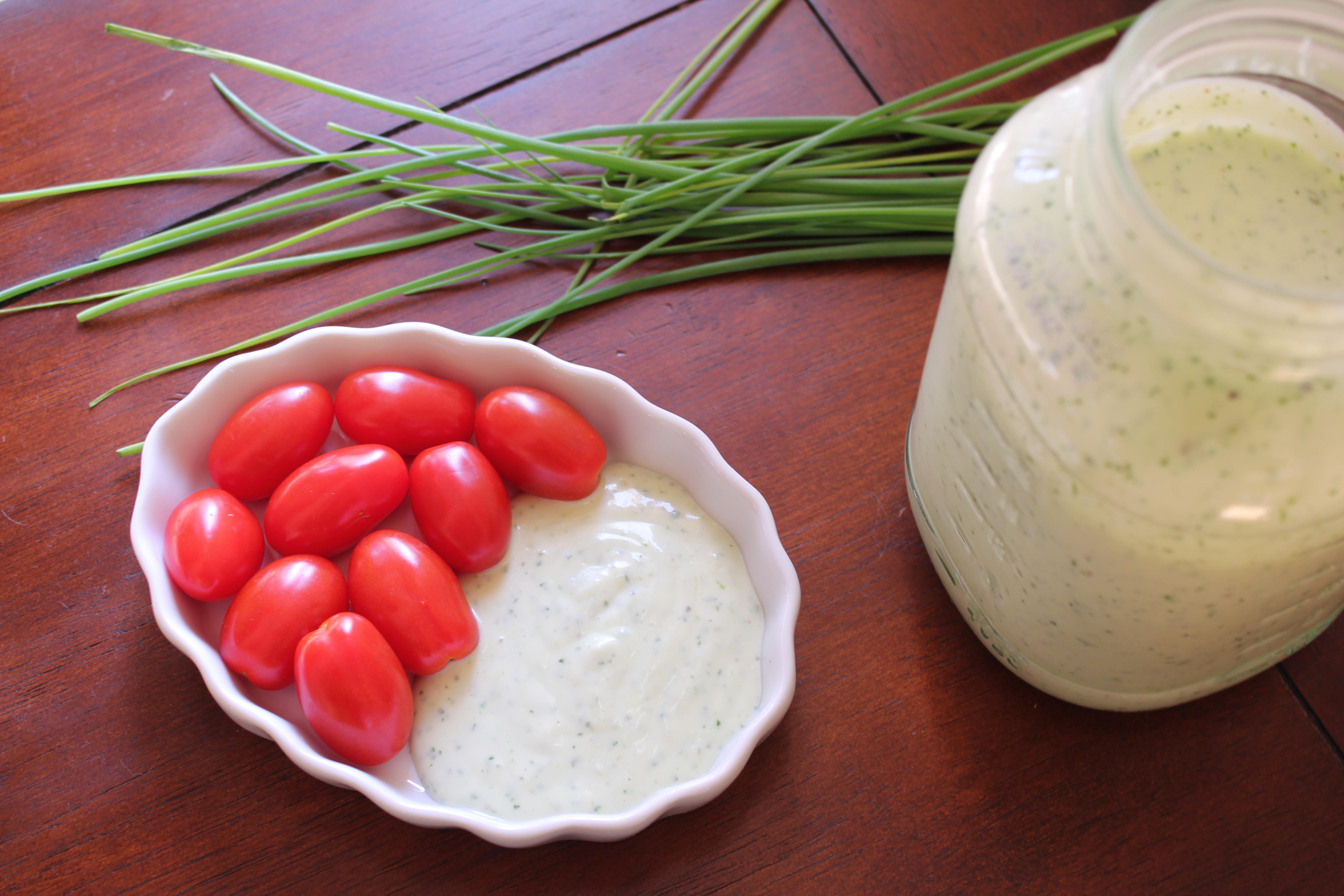 Your days of homemade ranch consisting of a packet and a tub of sour cream should be over after you try this. This recipe is creamy and delicious and super simple to make. You can change up the herbs to your liking, even adding some hot sauce if you like it spicy, anything is possible. The first time I made this I didn't have any Italian parsley so I used Cilantro instead and it was great. So you could do just about any combination you can think of. It is easiest if you have a food processor but if you don't a blender would work too. Gattor had a lot of fun  making this dressing with me and even more fun eating it.
Ranch Dressing:
adapted from: Annie's Eats
Ingredients:
¾ cup mayonnaise (light or regular)
¾ cup sour cream (light or regular)
1 tbsp. olive oil
1 tbsp. lemon juice (I used an entire lemon)
¼-1 cup buttermilk (I used the full cup)
1 small bunch chives
Small handful parsley
1 clove garlic, chopped
½ tsp. kosher salt
Freshly ground black pepper
Dash of hot sauce is optional.
Directions:
Combine all of the ingredients in a blender or food processor starting with ¼ cup of the buttermilk and blend for 10 seconds.  Check the consistency and taste and blend in additional buttermilk as desired.  Season to your liking.  Store in an airtight container in the refrigerator.
This dressing can be made with any combination of herbs you like: dill, cilantro, green onion, are just some of your choices. You can also add a bit of hot sauce to if you like things spicy or some blue cheese for a chunky choice. Have fun with it and you will never have to buy store bought ranch again.