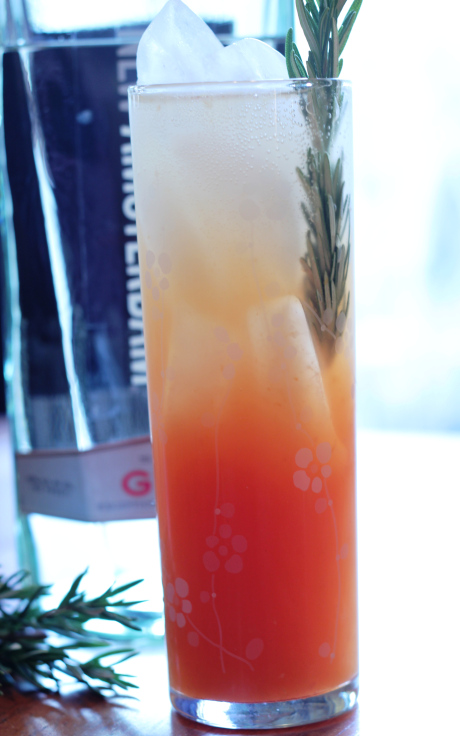 I think its safe to say if you put a blood orange in it I will love it. There is something about the beautiful color and extra tangy-ness that takes anything its in to a new exciting level. This drink is a lot of fun but if the idea of rosemary in your drink if off putting-don't worry, it's very subtle and refreshing. Even my mom liked this drink and she is a  pretty by the book screwdriver drinker.  Once you have the simple syrup made and cooled this drink takes no time to put together, another bonus in my book. If you don't like Gin you can use Vodka instead but try it the original way first, you might be surprised what the Gin offers. Enjoy!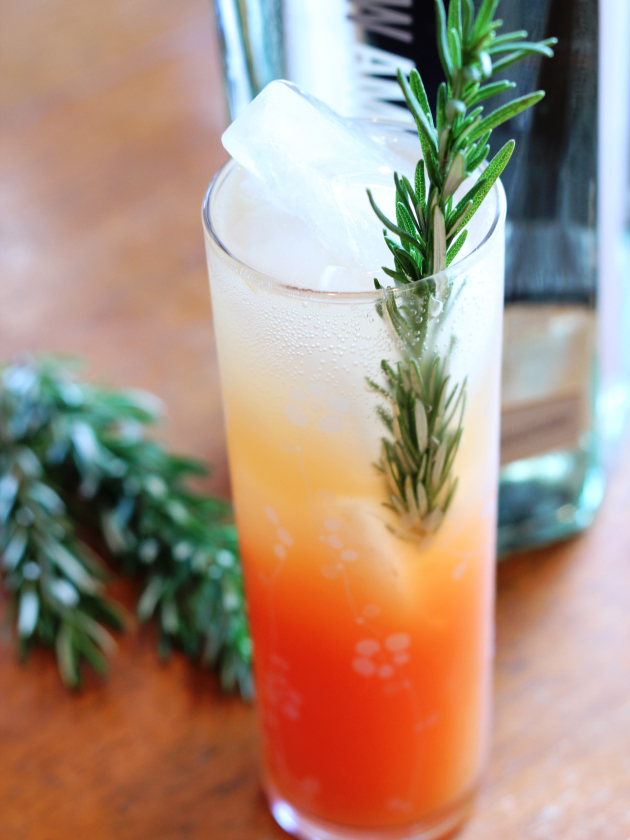 Recipe:
Blood Orange Rosemary Fizz
 For the Rosemary simple syrup
1 cup sugar
2 cups water
1 sprig of rosemary
Place the sugar and water in a saucepan and heat until it just starts to boil, stir until the sugar is melted and remove from the heat. Put the rosemary sprig into the simple syrup and steep in for 10 minutes. After 10 minutes, remove the rosemary sprig and place simple syrup in a jar and place in fridge to cool. This will keep for up to a week.
For the Drink:
2 Ounces Rosemary simple syrup
2 Ounces Gin
2 Ounces Blood orange juice (freshly squeezed or purchased)
2 Ounces Sparkling Seltzer water (or tonic water)
Combine equal parts of the rosemary simple syrup, gin and blood orange juice in a tall glass. Give it a sir and then fill the glass with ice, leaving a little room for the seltzer water and stir well. Top off the drink with 2 ounces of seltzer water, garnish with a sprig of rosemary or a slice of blood orange.
Recipe Adapted from : 101 Cookbooks